Getting answers and airing concerns about the fast-approaching launch of a federal program to regulate racetrack safety, and eventually drug testing and enforcement, attracted hundreds of Kentucky trainers, veterinarians, and owners to Churchill Downs in-person and virtually June 20.
The meeting was organized by the Kentucky Horseman's Benevolent and Protective Association and streamed through Zoom and on the organization's YouTube channel.
While many participants expressed appreciation at being able to address their questions directly to Lisa Lazarus, CEO of the Horseracing Integrity and Safety Authority, many also said they were frustrated at the lack of concrete answers that could be provided for HISA's evolving regulatory authority over Thoroughbred racing .
HISA, created by the US Congress and signed into law by President Donald J. Trump in December 2020, gave the new agency the authority to draft rules and oversee the sport's safety regulations—as well as its anti-doping efforts, medication oversight, and labs. The law requires the program to be launched July 1.
The tight deadline given to draft new rules, secure a partner to handle drug testing and enforcement, negotiate agreements and budgets with state racing commissions, and get racing industry registered participants has been a yeoman's task for Lazarus and her team and has resulted in frustration for The people HISA will oversee.
Sign up for BloodHorse Daily
A couple of themes expressed throughout the meeting at Churchill were: pleas for HISA to push back the July 1 effective date in order to iron out points of conflict, and a desire to have greater participation by racing industry participants in the drafting of rules.
"There's a nominating committee that was appointed. Who in here voted for anybody on the nominating committee? Nobody. There was an authority appointed. Who in here voted for the authority members? Nobody. Two subcommittees (were created)—anti-doping and Anybody in here vote on anybody that sits on those committees? Nobody," said Eric Hamelback, CEO of the National Horsemen's Benevolent and Protective Association, to kick off the meeting. "So in my opinion, they needed to ask the people in this room what was important for owners, trainers, and the participants in this industry; the people who do this every day. , quite honestly, there would've been a lot less confusion when it comes to implementation if we could have agreed on how to get to this point."
Medications at the racetrack
HISA is rolling out its rules in phases. Many of the safety initiatives will launch July 1 followed by the anti-doping and medication control initiatives going live Jan. 1, 2023. The safety initiatives include pre-race and post-race veterinary inspections, increase oversight of track surface maintenance, emergency preparedness plans, and a necropsy program. The July 1 launch also brings new riding crop use rules and new claiming rules. Also required is registration with HISA by any state-licensed individual and all "covered horses."
The rules drafted for the anti-doping and medication control initiatives are now available and public comments are being solicited. They need to be reviewed and approved by the Federal Trade Commission before they go into effect at the start of next year.
Some attending the meeting told of frustrations with getting registered, but Lazarus said efforts by other horsemen and racing organizations have helped get 25,000 people and horses registered so far.
"We are at the benchmark we need to be, so that we have everyone registered who wants to race and intends to race by July 1," Lazarus said at the meeting.
Over three hours, Lazarus fielded a broad range of questions that included who becomes the "responsible person" for a "covered horse" when the horse is shipped from a racetrack to a private facility and how is that transfer managed if a trainer tries to hand that responsibility off to an owner and the owner does not accept it, which is required under the rules; and, how are backside workers supposed to participate in continuing education requirements when many cannot read or write. Others had questions about what treatments or supplements a horse can receive 48 hours from a race, who determines what is permitted, how will it be enforced; and, if a horse can be banned from racing if it experiences three bous of "unsoundness" within a year, what qualifies as an unsoundness and who makes that determination.
Hamelback said with so many unresolved issues that a delay in implementing the HISA program could be beneficial, just as HISA has already done with pushing back its adoption of the anti-doping and medication control rules to Jan. 1.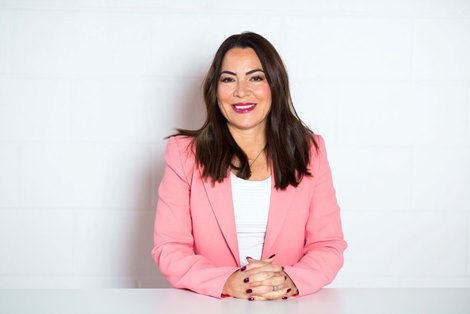 Lisa Lazarus
"The timelines are certainly very aggressive and no one's feeling that more than those of us at HISA that are working basically 20-hour days around the clock to do the best that we can make this as smooth as possible come July 1," Lazarus. "A delay is outside my authority, and there has been no interest or appetite for a delay from Congress or from the FTC."
She added that the delay in implementing the anti-doping and medication control program was approved by the FTC because of the time lost when HISA could not secure the World Anti-Doping Agency as a testing and enforcement partner as was anticipated. Instead HISA reached an agreement with Drug Free Sports International but not until June.
"We have delayed implementation for the crops and on horseshoes but that is an internal HISA decision to delay enforcement because of supply chain issues but not to delay the rule itself. That is different than delaying the entire program. We have tried in those areas where we could to make transitions smoother and more attainable."
Hamelback said with efforts as straightforward as registration not going well, the best way forward is to give HISA and the industry more time.
"Right now, a delay makes a lot of sense. Whether you agree with HISA or not, everyone agrees on national uniformity and the HBPA has been campaigning for that a lot longer than I have been around. We all want it but want it to be done right and we want the due process to be addressed."
The Kentucky HBPA said it was compiling all questions that were not addressed from people attending the meeting and participating through Zoom and would forward those questions to HISA. All questions and answers, when provided, will be posted on the organization's website.
Late in the meeting, Lazarus stressed that HISA's guiding philosophy is to be educational and not punitive. She promised to sit down with horsemen before the anti-doping medication and control rules go into effect and go through line by line what they will be required to do to be in compliance.
.